VIP Tour:   The Loire Castles
With Your Private Licensed Guide   
Departure from Paris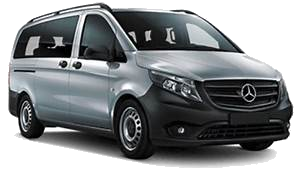 Aboard an 8-Passenger Luxury Minivan
VISIT THE LOIRE VALLEY THROUGH 3 MAJOR CASTLES : 
CHAMBORD, CHENONCEAU, AMBOISE  

France Private Tours
Make Your Journey Private

Make Your Journey Private
France Private Tours




CHAMBORD    
Visit the largest château in the Loire Valley at the sumptuous and extravagant Château de Chambord. Chambord embodies a unique architecture designed by Leonard de Vinci. The French King François Ier who initiated the idea of Chambord was a lover of the arts and a passionate hunter, known as the « father of hunting ». Thus, the château covers over 5433 ha of land for the former King's hunting pleasure, with a 32 km perimeter wall. The monument has become an emblematic French Renaissance icon in Europe and throughout the world.
Walk up the impressive structure and terraces that house over 300 chimneys under massive towers.
Admire the monument's remarkable architectural achievement the former king was proud to show to ambassadors and sovereigns as a symbol of power. Walk up the impressive double spiral staircase conceived by Leonard de Vinci as the highlight of the monument.
CHENONCEAU 
« The Ladies' Castle»  named after the influential women who occupied the property overlooking the Cher river. The king Henri II gave Chenonceau to his favourite, Diane de Poitiers. At his death, his wife, Catherine of Medici took over the government of her country and at the same time, Chenonceau, to impose her own signature through different parts of the castle, among which the garden « Catherine de Medicis ». Later on, this haven became a reference among the intellectual elite of the 18th Century, the age of Enlightenment where Rousseau, Montesquieu, Voltaire were regular guests of Madame Dupin – a witty and charming lady occupying Chenonceau with her husband at the time.
A visit to this historical gem of the Touraine region is one of the highlights of your journey.
AMBOISE 
Amboise is the Palace of the kings of France in the Renaissance period with gardens overlooking the city. Discover the burial place of Leonardo da Vinci at the chapel St. Hubert. An exceptional testimony to the profound changes that took place in Europe in the 15th and 16th Centuries. A total expression of luxury. The royal castle of Amboise also offers one of the most beautiful panoramas of the Loire Valley. 
Included:  
√  Certified Tour Guide & Driver
√  Hotel Pick-up and Drop-off in Paris
√  Transportation and Parkings
√  Monument's Entrance Fee   
Not included:
×  Monuments and Museums at extra cost
×  Lunch and Beverages